We offer a full line of made in Minnesota NutriSource dog and cat food products!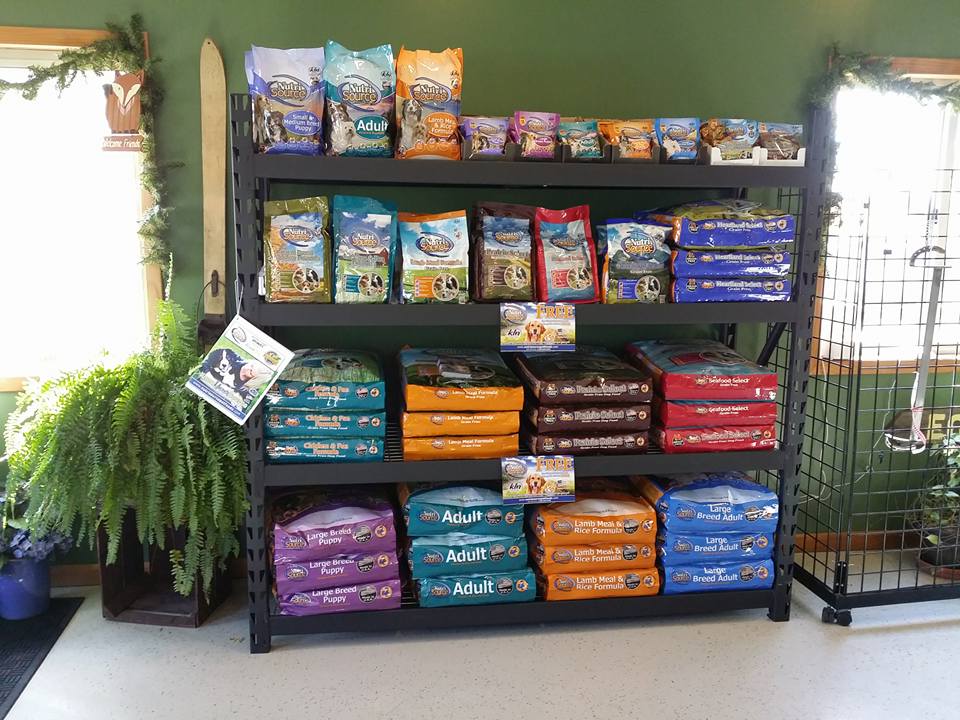 NutriSource! Buy 12 bags of the same size, get 13th bag free!
YES! We do have a Frequent Buyer Program where you can receive a Free bag of dog food upon the purchase of 12 bags. We will keep the cards and when you have purchased 12 bag, the 13th bag is free.  Stop by for FREE samples!
---

Taste of the Wild Grain Free Dog food available for Purchase at Ruffin' Inn! Stop in for FREE SAMPLE and take a tour of the Inn!
Pacific Stream Wild Salmon
High Prairie Roasted Bison & Venison
Pine Forest Venison & Legumes
Southwest Canyon Wild Boar
Wetlands Roasted Fowl
Wild Sierra Mountain Roasted Lamb
Rate your dog food
How does your dog food rate? Are you feeding your dog low quality food? Choosing a good dog food can be overwhelming as there are so many choices. Check out Dog Food Adviser for unbiased ratings on all brands of dog food.
See how your food rates! Click here:
A public service website designed to help you make a more informed decision when buying dog food.
---
Yummies!!!
Treats and Goodies available at Ruffin' Inn!
Made in USA, large smoked bones, Buffalo horns, goat hooves, beef hooves, Dog collars, leashes & apparel, bully sticks and much more in our retail area! Stop by, take a tour and see whats new! We have tested all items we sell for durability and safety with our own dogs who are very demanding, hard core chewers, players and ruffians! Check out our products and buy here first!!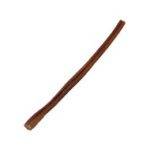 ---

NEW! Collars, 6 foot Leashes and Step in Harness's by Lupine, the Eco-line! 100% Guaranteed for the life of your pet, even if CHEWED!!! Eco-line is very unique with a 2-tone weave, soft yet strong and best of all, made from recycled plastic bottles. Again another product we stand by as the company WILL replace if damaged! Read the testament from one of our first Lupine sale customers!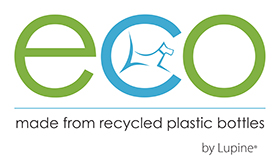 Crazy Lupine Collars Replacement Testimonial from rescued pup, Penny the Doberman, August, 2016
"My family bought me a brand new Lupine Harness from Ruffin' Inn Pet Lodge. I really loved it, so much so I was able to chew on it a little bit. Well actually I chewed right through it. Mom was not happy! She contacted the company and they said " No problem, we will send you out a new one free of charge". WOWSERS!! Mom only sent them a picture of what I did and they quickly mailed me a new one free of charge! I didn't even get in trouble, well not much anyways. So I now have a brand new one, and get this, if I do it again, well this crazy Lupine company says they will replace it again, for my lifetime!! Cool huh?? Get your Lupine products at Ruffin' Inn Pet Lodge, they have awesome collars and harness's, and if us doggies get a little nibble or bite out of them, well gee whiz, they are guaranteed furever!! Crazy huh???" Four paws up to Lupine Collars! Love, Penny the rescued Doberman
---
Minty smell, durable, nontoxic, made in the USA, all toys have a chew rating so you can buy toys based off your dogs chew-o-meter!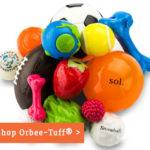 Doberman tested for strength by our pack! Planet Dog Toys are voted most favorite from most guests who 
come to play at Ruffin' Inn! Check out our FB photos and see dogs playing with these toys!
100% guaranteed for what ever reason………Check out their gaurentee here! Our Doberman gang LOVES these toys, plus the company stands behind their durability! Save your receipt if damaged by your pup and the company will replace it!! Worth every penny!
ALL OF PLANET DOG'S PRODUCTS ARE GUARANTEED 100% AND HAVE BEEN SINCE 1997 The BEST guarantee. Since our first toy sold in 1997, every product we make is 100% guaranteed. Any time. Every time.
If it is chewed, return it. If it is destroyed, return it.  If it doesn't fit, return it. If the dog doesn't like it, return it.
If you are not 100% satisfied for any reason, simply contact our Customer Service team and we will replace your product, find a better product for your dog or refund/credit you. Any time. Every time.