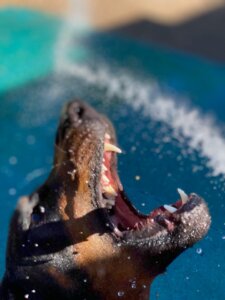 Pals forever!

Look alike buddies!

Wet tongue, free kisses!

12 noon!! It's nap time…….ZZZZZzzzzzzzzz!
Call us at 763-682-4247 for reservations or make your boarding or daycare reservation here:
Email vet records and forms to ruffinninn@hotmail.com
We welcome tours at anytime! Just stop in!
Ruffin' Inn Pet Lodge is right behind the Buffalo High School and sits on 8 country acres!         
2667 Dague Ave NE, Buffalo, Mn 55313
     Proud Member of:
Will you be my buddy?

I think I can…….

Just a happy, happy guy!

Dynamic Duo!